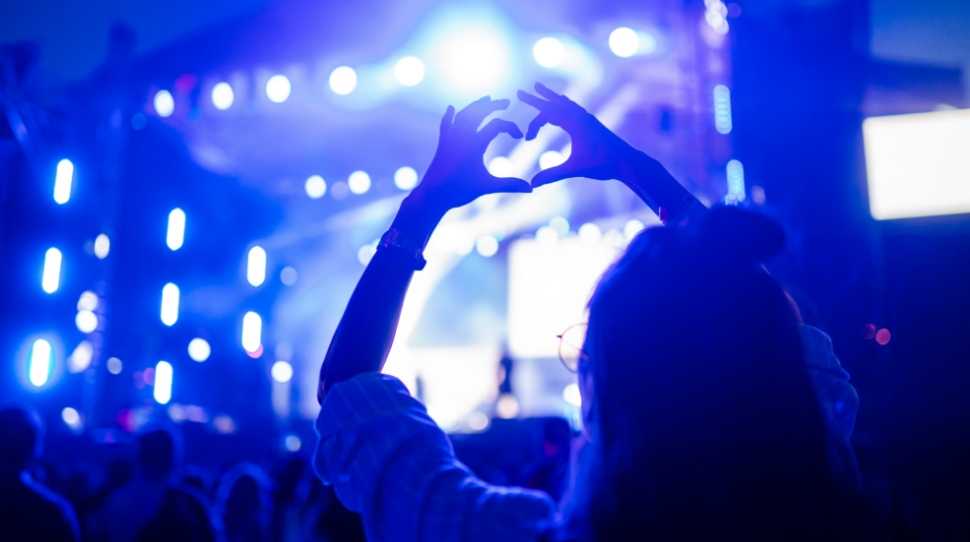 Theatre Fans Refuse to Take a Bow: Audiences Return in Force
By Alex Ollington
After a long and challenging hiatus, Q1 saw some good news for theatre in the UK – theatregoers are returning to their beloved venues in increasing numbers. According to the latest data from YouGov in March 2023, one in five of their UK panellists had been to the theatre in the last three months, marking a significant milestone in the recovery of the industry.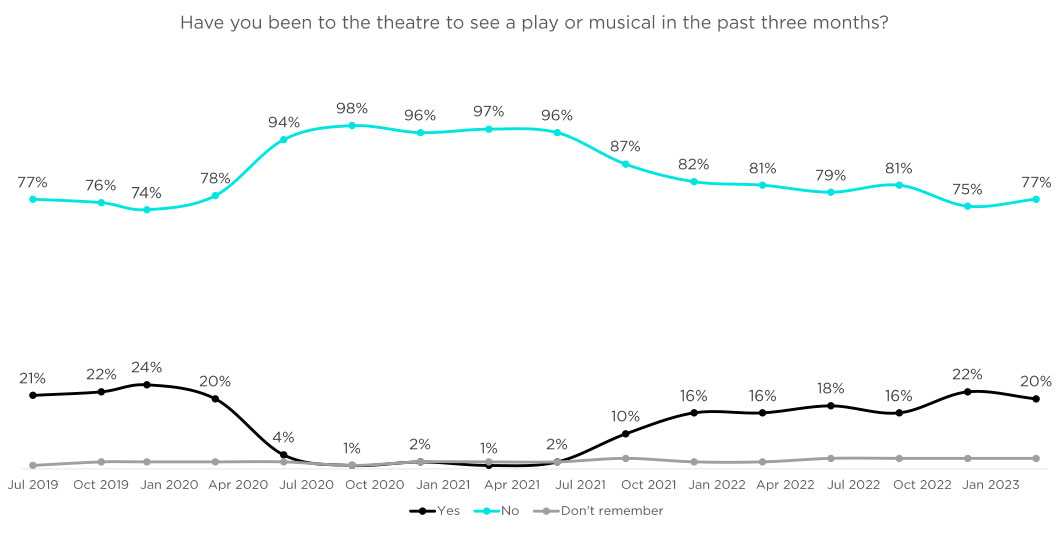 The fact that theatre attendance has returned to pre-pandemic levels for the first time since March 2020 is very much a cause for celebration and optimism. While the overall data tells us that attendance levels have returned to 2020 numbers, there are, however, notable differences between age groups, regions of the UK, and individual booking numbers.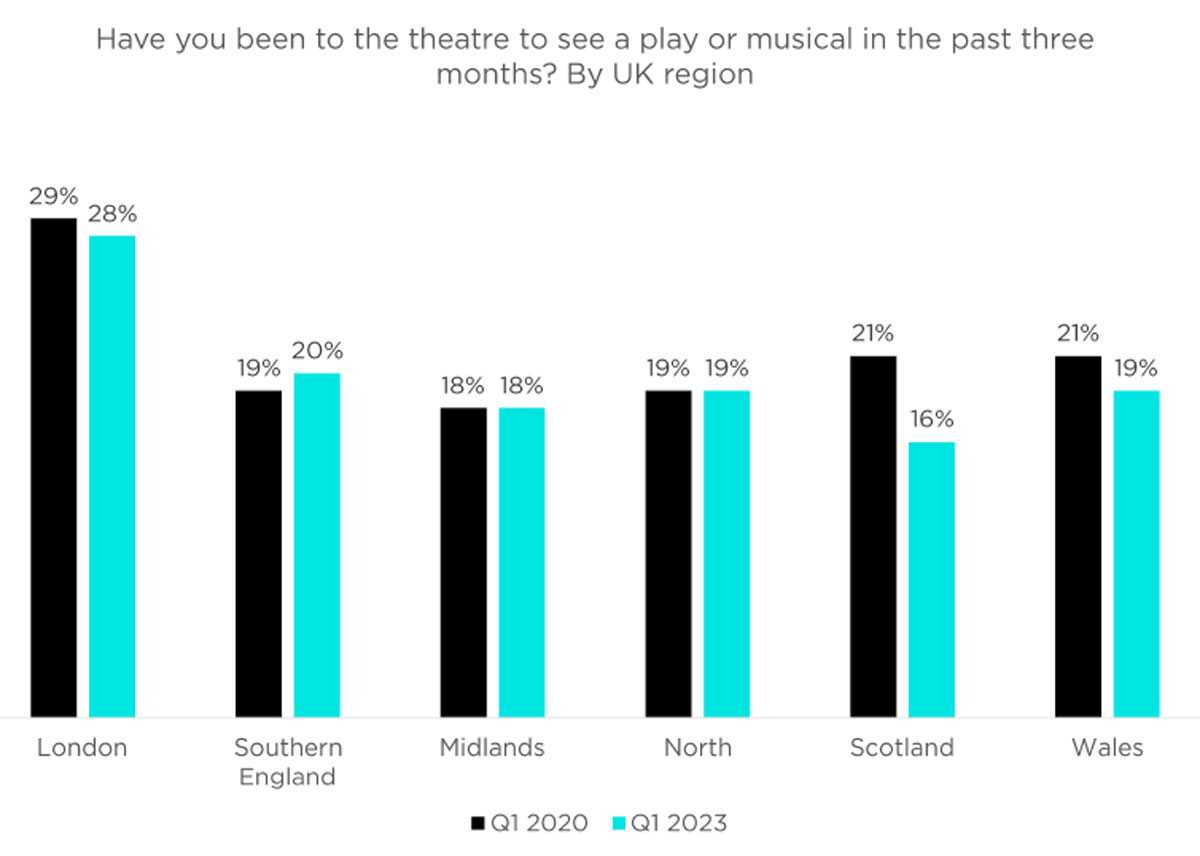 Outside of London and Southern England, the rest of England has returned to pre-pandemic levels, with theatre attendance figures matching those seen in Q1 of 2020, before the pandemic hit. Scotland and Wales are still lagging behind, with attendance still below pre-pandemic levels, but an eventual recovery to those Q1 of 2020 numbers in Scotland and Wales is likely over the next few months.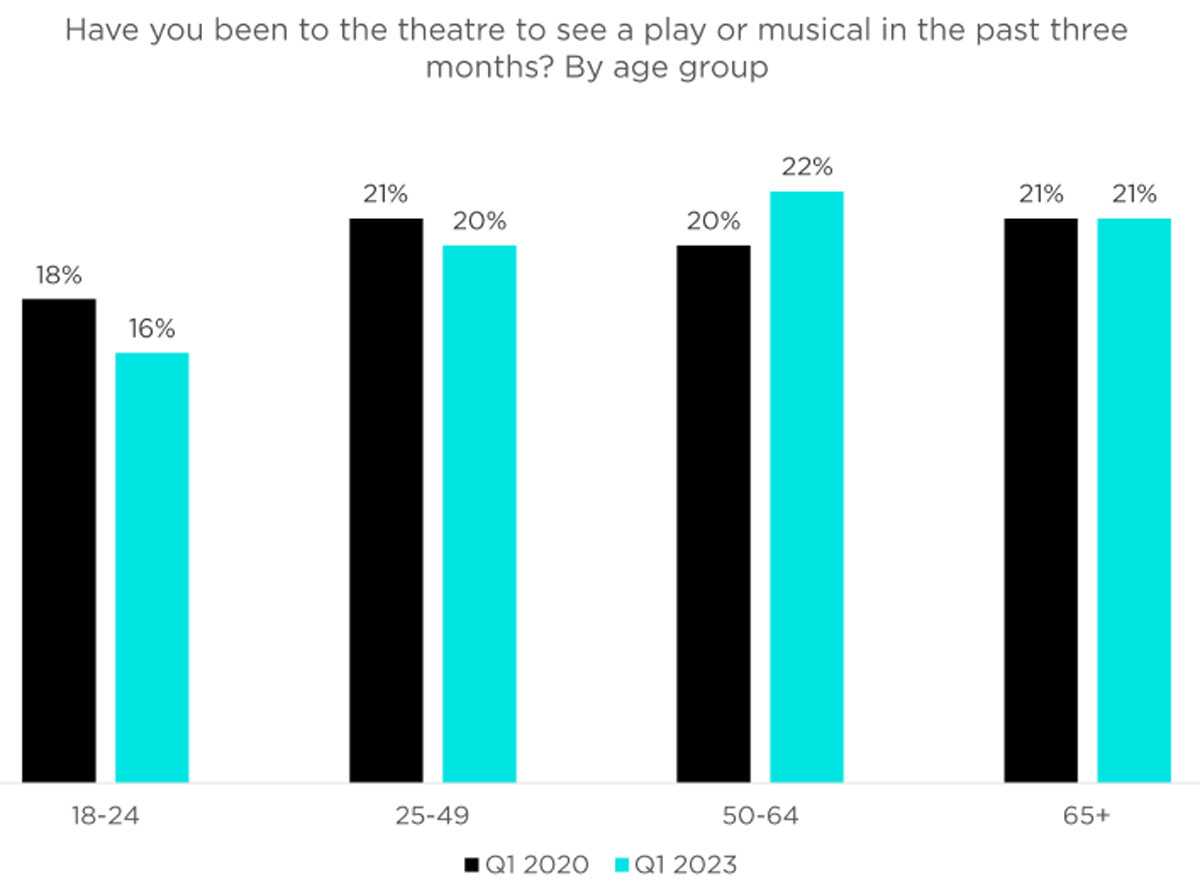 It's perhaps no surprise that younger theatre audiences have declined from 18% in March 2020 to 16% in March 2023, indicating that the cost-of-living crisis may have affected them more than older age groups. On the other hand, theatre attendance among 50-64-year-olds has increased to 22% in Q1 of 2023, up from 20% in Q1 of 2020. Whilst this older age group had been slower to return, they have come back in force; as one of the age groups (generally) less affected by the rising cost of living, it seems they're still happy to spend their time and money at the theatre.
So how is theatre measuring up against the wider entertainment landscape? The cinema industry has struggled to attract audiences, with attendance levels in 2022 reaching only 67% of what was seen during the 2017-2019 period. This trend has emerged due to the industry's shift towards prioritising smaller releases and in-home streaming services, making blockbuster films more affordable to viewers, and contributing to a decline in out-of-home cinema attendance. Better news for art gallery and exhibition attendance, which has also returned to pre-pandemic levels.
While theatre attendance numbers have returned to pre-pandemic levels, it does appear that bookers are going less often, which is impacting overall sales. Recent research from The Audience Agency has revealed that, currently, individual bookings are broadly at 88% of pre-pandemic levels; yet at the same time, booker numbers are only down 3% on 2017-2019 levels. This means that although the overall number of tickets sold is down, the number of bookers has largely returned to prior numbers, albeit with a lower frequency of attendance.
Reassuring news is that despite the ongoing cost-of-living crisis, cutting visits to the theatre and live entertainment is at the bottom of the list for theatregoers (only 3% of YouGov respondents are considering cutting spending on large leisure events and this goes down to 1% of theatregoers). So, whilst audiences are excited and willing to return to the magic of theatre, they may do so less often…for now!
Despite the pandemic's unprecedented impact on the arts industry, the recovery of the theatre and art sectors serves as a testament to the enduring appeal and importance of live cultural experiences. The fact that theatregoer numbers have bounced back to pre-pandemic levels should be celebrated. The UK arts industry has weathered a challenging storm, but it has emerged stronger and more robust than ever.
The future of UK theatre is bright, and we can't wait to see what comes next.